ExxonMobil is an American multinational oil and gas corporation headquartered in Irving, Texas. It is the largest direct descendant of John D. Rockefeller's Standard Oil Company and was formed on November 30, 1999, by the merger of Exxon and Mobil.

Chevron has grown from a San Francisco-based company with a five-state market in the Western United States to a major corporation whose subsidiaries conduct business worldwide.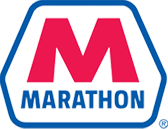 Marathon began as The Ohio Oil Company in 1887. In 1889, it was purchased by John D. Rockefeller's Standard Oil. It remained a part of Standard Oil until Standard Oil was broken up in 1911. In 1930, The Ohio Oil Company bought the Transcontinental Oil Company and established the "Marathon" brand name.
Texaco was born in Beaumont, Texas in 1902. Originally called The Texas Company, but when a salesman saw the abbreviation "Texaco" in a telegram, it stuck. Texaco remains as a brand under the Chevron Corporation.
Valero The name Valero comes from Mission San Antonio de Valero, the original name of the Alamo. Valero, a Fortune 50 company based in San Antonio, Texas, is an international manufacturer and marketer of transportation fuels and petrochemical products. Valero operates 15 petroleum refineries.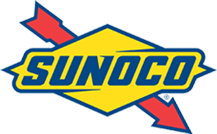 Sunoco, the official fuel of NASCAR, was formed when partners at Peoples Natural Gas Company in Pittsburgh, PA decided to expand their gas business to oil. It proved to be a success. Within a few years, the oil company had acquired pipelines, leases, and storage tanks – emerging as one of the area's leading suppliers of crude oil.
We provide a concierge-type service between the oil company and local gas station owners to ensure their needs are met and service standards are achieved. We ensure their station is always in compliance with the oil company standards and up to date with the most advanced technology in the industry.  
Branding your retail gas station can bring your business recognition and trust in the eyes of your potential customers. We can help you determine which brand fits your business location for targeted success
Our office in Pompano Beach offers support for all the administrative services you might need.  A team member is available to answer questions and take calls during regular business hours.
Have Questions? Just Ask…
Fill out the form below and a representative from our company will contact you shortly!